The PAHM MH "Modular Horizontal" plants are designed around large capacity single unit mixers. Such plants are primarily used by road & dam contractors looking for high capacity from a single batch mixer. The PAHM MH range is available for the mixers sizes between 4.0-6.0 m3/batch, typically 4.0-4.5 & 6.0 m3/batch. Limitations in container sizes means the mixer station module for the MH range is larger than sea container dimensions and are therefore not built within container dimension. The plant sections however remain modular so their installation & subsequent demobilisation are quick & trouble free.
PAHM MH

RANGE MODULAR HORIZONTAL PLANTS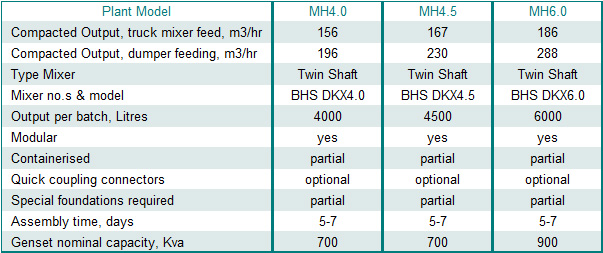 Quick coupling connections are offered as optional as plants of this size are usually located on the site for 2 years or more. The sheer size & weight of the MH mixer station means significant foundations would be required for most sites however the PAHM aggregates group remains relatively compact & skid mounted thereby eliminating the need for complete foundations. The mixer station can however be supported on modular transportable raft footings as an option.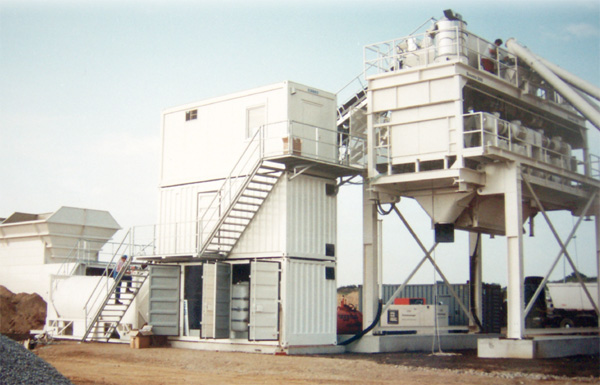 PAHM MH 4.5 Twin plant, Germany