For batch mix or continuous twin shaft plants PAHM works exclusively with BHS utilizing the DKS & DKX Twin Shaft Mixers for batch style plants & the LFK continuous twin shaft for the continuous plants. For planetary pan application PAHM utilizes the Eurostar Planetary Pan Mixer, another proven heavy duty industrial quality mixer. PAHM's criteria for choosing a mixer supply partner is simply Reliability, Durability & Superior mixer function. Both BHS & Eurostar lead their field in their product range. BHS Twin Shaft & Continuous Twin Shaft mixers are world renowned as the leaders in Twin shaft mixing technology & quality. Concrete delivered from these mixers meet the highest standards in mix homogeneity in the shortest possible time.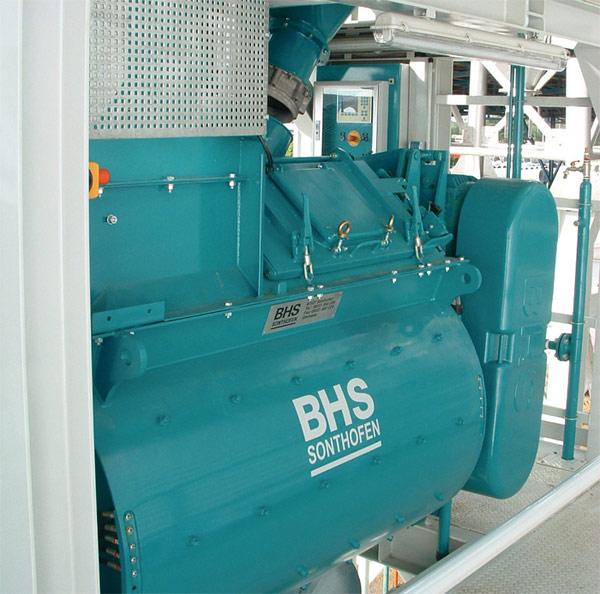 BHS DKX1.67 Twin Shaft mixer as installed in this PAHM AM1.67 plant
BHS

TWIN SHAFT MIXERS USED IN

PAHM

PLANT RANGE

Continuous Twin Shaft mixers must deliver a seamless supply of quality homogeneous concrete and the typically large volumes that pass through such mixers means component durability is a critical design feature.

BHS LFK1130 Continuous mixer as used in the PAHM KM1000 plant
BHS

LFK CONTINUOUS MIXERS USED IN

PAHM

PLANT RANGE